Last Resort Equestrian Center is located north of Fort Collins along the Front Range.  We have everything the discriminating horse owner expects in a boarding/education facility.  Travel time to downtown Fort Collins or the dorms at CSU is approximately 20 minutes.  A few miles to the north are two of Larimer County parks with excellent trails;  Red Mountain and Soap Stone.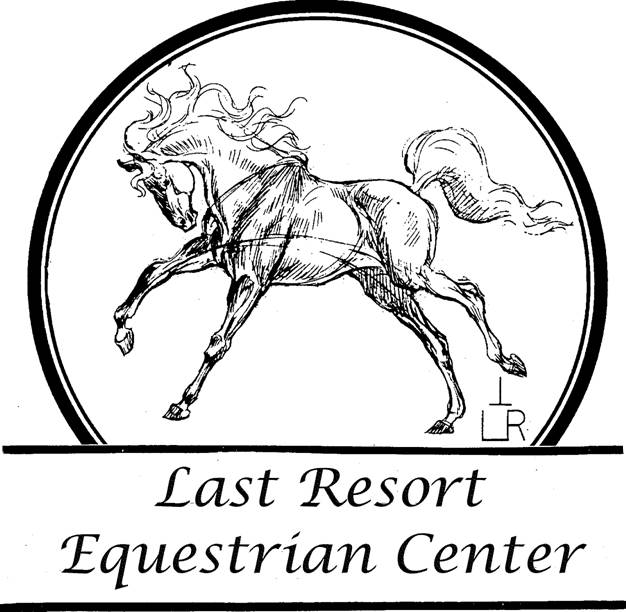 LuAnn designed and built Last Resort Equestrian Center facility. She has had a life-long love for horses and desires her boarders' and their horses to experience an excellent quality of life at Last Resort Equestrian Center.   LuAnn's focus is centered on  Vaquero style horsemanship  and teachings based on Tom and Bill Dorrance and Ray Hunt  and now epitomized by clinicians like Buck Brannaman who she and Jim sponsor bi-annually in the Fort Collins area.   Together, as the owners of Last Resort Equestrian Center, LuAnn and Jim are proud sponsors of many nationally and internationally recognized exemplary clinicians. LuAnn served on the Larimer County Colorado Horse Working Group that developed new Larimer County horse facility regulations.  She was also is a member of the Larimer County Agricultural Advisory Board.  Youth education is another focus area for LuAnn.  As the Owl Canyon Vaqueros 4H Club organizational leader she provided quality horsemanship experiences at our place. It was through her efforts, with a couple of other 4H Extension agents, that the State of Colorado now has "Working Ranch Horse" as one of their classes at the local county 4H shows and the Colorado state fair.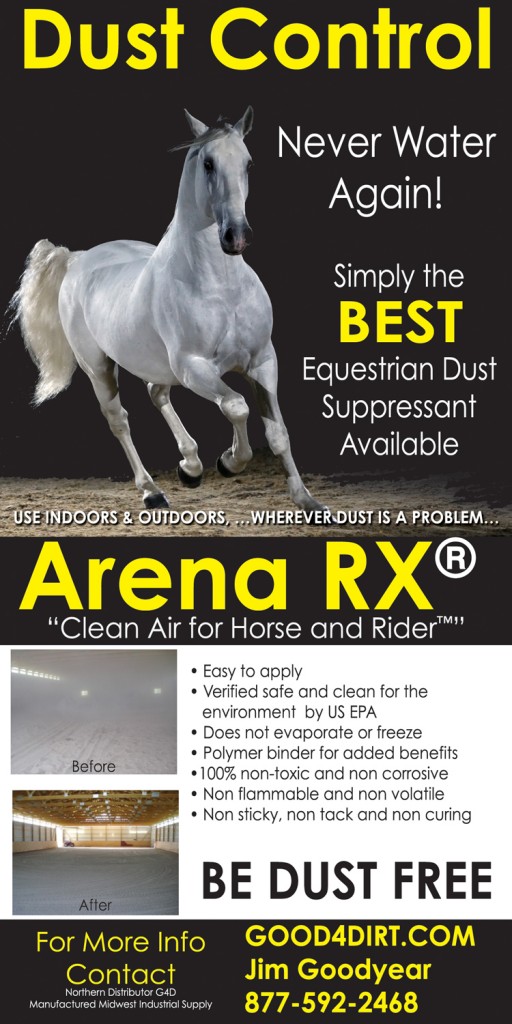 Jim Goodyear is the owner and principal at Good 4 Dirt which is the North American Distributor for Arena Rx "Clean Air for Horse and Rider" equestrian dust suppressant.  He is also a retired wildlife manager from the State of Colorado where he was a District Wildlife Manager, the Training Administrator, an Assistant Regional Manager and retired after working out of the Director's Office on Special Project of statewide importance with the Colorado Division of Wildlife.  Throughout his 38 year professional career , wildlife, quality habitats, natural environments, conservation and earth-care, serving and helping people, and overall environmental issues were an integral part of his job and his life.  
Together Jim and LuAnn  own and operate both Last Resort Equestrian Center and  Good 4 Dirt LLC. Good 4 Dirt specializes in quality products manufactured by Midwest Industrial Supply Inc.'s because they are the recognized world leader in dust palliative products!  Worldwide, their products are consistently recognized and independently proven as the gold standard in each class.